Senior Pet Exams with our Livonia Veterinarian
People always think that the best part of being a veterinarian is getting to see all the cute puppies and kittens. We can't really argue that is isn't a highlight, but our senior patients also have a special place in our heart.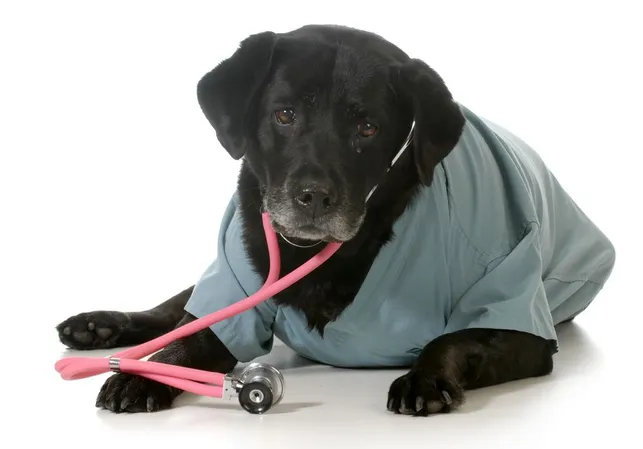 Why You Should Take Your Senior Pet to See Our Veterinarian in Livonia
Seeing a 10 year old dog, with a little grey fur in the face, that still acts like a puppy really makes our day.
We know that by doing twice a year wellness examinations and annual senior blood work we can potentially catch problems before they become serious. Catching these issues early help keep our senior friends around for many years to come.
What Happens During a Senior Pet Exam at Our Livonia Animal Hospital
During your pets visit we do a nose to tail examination. Commonly we see changes such as changes in the eyes, coat, teeth, or gait. Dry eye is very common in older dogs and very responsive to medication if it is caught early. Unfortunately, if left untreated it can be very painful and lead to blindness. Sometimes we notice changes in their gait from arthritis. Dental care is something we recommend at all ages but older friends can really benefit from a thorough dental evaluation and treatment of oral health problems. Often the pain of bad teeth and inflamed gums is why a pet starts slowing down. We frequently hear from clients that after their pet's dental procedure "they are acting like a puppy again!"
An important part of senior pet care is a yearly blood panel. Our senior blood panel gives us a good overall look at how things are going inside. Liver and kidney tests help detect changes that might affect your pet. These changes can sometimes be stopped or slowed down by a change in diet or with medications. These changes can also affect the ability to metabolize certain medications that might be needed to help out with arthritis.
Blood sugar, electrolytes, red and white blood cells, and a urinalysis are also evaluated with a Senior Blood Profile. Blood sugar is another concern as pets age. Both older cats and dogs can become diabetic. This blood work also helps us assess your pet's overall health and ability to have certain procedures done. As we discussed, dental care is very important, and a senior blood panel can help us determine any underlying conditions before we perform a dental procedure.
Contact Our Livonia Veterinarian to Learn More about Senior Pet Exams
There are so many things that we can do to keep mature pets healthy and happy. If you would like to bring your pet in for a senior checkup and blood work please give us a call at our Livonia office at (248) 615-7670.