Our Livonia Pet Hospital Is a Cat Friendly Practice
Does the thought of bringing your cat to a veterinary clinic for routine exams, treatment, or boarding fill you with dread? There's no denying that cats can react to the wrong environment with stress and anxiety, resisting everyone's best efforts to give them the care they need. But you don't have to worry about that when you bring your cat to Sheehy Animal Hospital. That's because our Livonia pet hospital has been certified by the American Association of Feline Practitioners (AAFP) as aCat FriendlyPractice.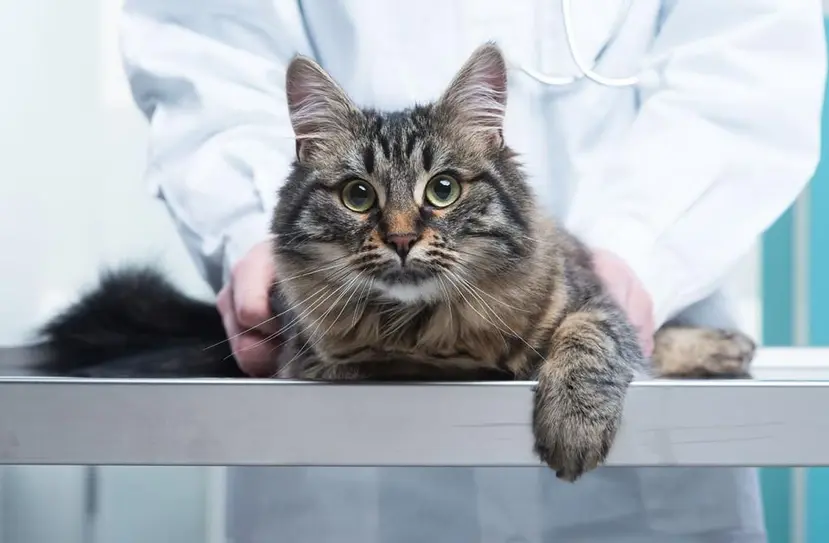 The Special Needs of Cats
If your previous veterinary visits have centered around dogs -- with their tendency toward sociability, desire to please their masters and ability to obey commands -- then owning a cat may prove an eye-opening experience in many ways. These creatures have their own instinctive lifestyle preferences and behavioral patterns, and these quirks can affect their veterinary needs. For instance, cats will usually do everything possible to hide any sign of pain or weakness. This behavior helps them in the wild, but it can inhibit the ability to diagnose health problems unless the practitioner has additional expertise with felines. Cats are also highly sensitive to the sounds, smells, and activity surrounding them; their nerves do not appreciate an ambiance dominated by noisy, boisterous fellow patients. Last but not least, cats tend to require a certain amount of solitude in their daily lives, and they don't instinctively seek out the company of other animals. This can pose problems in facilities that lump all the animals together into one shared space.
What Your Cat Can Expect at Sheehy Animal Hospital
The AAFP, in association with the International Society for Feline Medicine (ISFM), created its cat-friendly practice certification program to help veterinarians provide a standard of care specifically geared toward the special needs and requirements of cats. Participating veterinarians and staff receive additional training in cat behavior, psychology, and health challenges, learning how to recognize conditions that the cat may be trying to conceal and how to maintain the most comforting environment possible.
Our efforts to set the stage for a positive experience begin even before you bring your cat to Sheehy Animal Hospital. We will advise you beforehand on smart strategies for calking your cat both before and after the appointment. You'll notice that our Livonia pet hospital maintains a serene, quiet, odor-free waiting area for your cat. The actual examination or treatment takes place in a room isolated from dogs or other animals. We then used our advanced knowledge of feline veterinary care to provide whatever services your cat may need -- including cat boarding in a calm, quiet area equipped with his favorite toys.
Our Livonia Pet Hospital Can Care for Your Feline Friend
Don't choose just any Livonia pet hospital for your cat -- choose the certified Cat Friendly Practice at Sheehy Animal Hospital. Call (248) 615-7670 today to learn more!