Pet dental care is a fundamental undertaking that involves more than just brushing your pet's teeth. Just like human dental care, professional help can help ensure your pet's smile stays healthy and sparkling. Here are some main reasons why we at Livonia Animal Hospital serving Livonia, MI, offer pet dental care.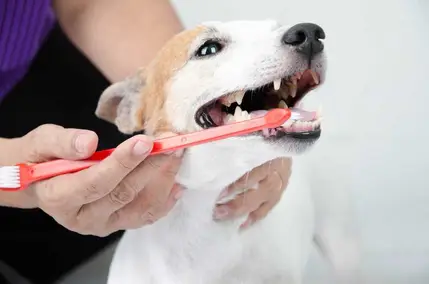 Experience in Pet Care
Experience matters a lot when it comes to dental care. A professional team of veterinarians has the expertise needed to offer high-quality dental care. We have handled different cases and know what works for each case. Our Livonia Animal Hospital staff have years experience taking different pets, making them the best option for your pet's dental needs. We can use this experience to develop your pet's personalized dental care plan.
Use of Appropriate Tools
Our veterinarians have access to the technology regarding pet dental care. We can use modern tools that are designed specifically for pet teeth cleaning. We may use these tools to detect any underlying dental problems. In some instances, home dental care kits may not be able to remove all the tartar and plaque from your pet's teeth.
Professional Cleaning
Professional cleaning by a veterinarian is more thorough than the one you can give at home. This is because we have the right tools and know-how to reach all the nooks and crannies in your pet's mouth. A professional cleaning can also remove tartar and plaque built up over time. This is important because it can help prevent gum disease and tooth loss.
Preventative Care
A big part of dental care is preventative care. This involves regular checkups and cleanings to help ensure your pet's teeth are healthy. Our professional team of veterinarians can offer tips on taking care of your pet's teeth at home. We can also help you to identify any early signs of dental problems. This can be important because it allows for early treatment, which can be more effective.
Pet Dental Health Check-ups
Another reason to take your pet to the vet for dental care is that our professional help can ensure that your pet's smile is healthy. We can carry out a comprehensive checkup to identify any potential problems. We can also offer advice on taking care of your pet's teeth. This helps to prevent dental problems from developing.
Visit a Veterinarian on Our Team for Pet Dental Care
Overall, professional dental care can be a great help for your pet. It is effective and can help to prevent dental problems. If you are looking for a vet in Livonia, MI, look no further than Livonia Animal Hospital. We offer pet dental care services to keep your pet's smile healthy and sparkling. Call us at (248) 615-7670 to book an appointment.