Spay and Neuter Services from Your Livonia Veterinarian
At Sheehy Animal Hospital we offer the community a solution to control the pet population through our spay and neutering services. The surgeries are rather simple and have a very low risk of complications. We advise all of our pet families who don't plan on breeding their pets to get him or her spay or neutered.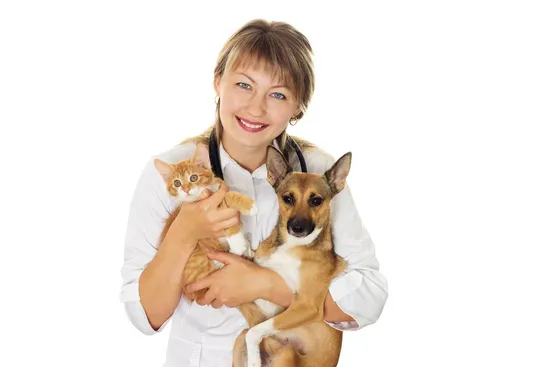 Spaying Service
Our veterinarian in Livonia will provide spaying, which is a surgery to prevent female pets from producing offspring. When the procedure is conducted, the veterinarian enters into the abdomen and removes the ovaries and the uterus. It prevents the female pet from getting pregnant and eliminates the pet's risk of ovarian or uterine cancer. It also prevents the pet from going into "heat."
Generally, the procedure is safe and has a low risk of complications, but with any surgery, side effects are possible. For instance, your pet might have bruising or develop an infection. It's possible for excessive bleeding to occur. Some pets have an adverse reaction to the anesthesia. Keep in mind, we monitor your pet during the entire procedure in order to prevent as many complications as possible.
Neutering Service
This procedure alters a male pet, so he's unable to produce offspring. The surgery consists of making a small incision, where the vet removes the contents of the testicles, which is where sperm is produced. This particular procedure has the potential to eliminate your pet's risk of developing testicular cancer. It'll usually relieve your pet's need to mark his territory.
The neutering surgery is relatively safe. It's possible your pet will have an adverse reaction to the anesthesia. Your pet is at risk for infection after having the surgery. Some pets have excessive bleeding.
What to Expect After the Procedure
Your pet will be a bit out of sorts from the anesthesia. You might notice your pet is tired and will sleep a lot after the procedure. He or she might be excessively hungry due to fasting. Always make sure you feed your pet small amounts of food at a time to prevent your pet from getting sick. Your pet might act differently. Pets tend to stagger while the anesthesia is wearing off. Watch your pet around kids or other pets because your pet could be agitated as the anesthesia is wearing off.
After the surgery, you might notice changes in your pet's disposition, almost always for the better. Your pet will be more mellow but will still be active after the surgery. Many of negative behaviors will begin to stop over time.
Learn More About Our Spay and Neuter Service
To schedule a spay or neuter surgery for your cat or dog, contact our veterinarian at Sheehy Animal Hospital by calling us at (248) 615-7670.