Senior Pet Wellness in Livonia
As pets age, their needs change. What worked for a puppy or kitten will not work for an elderly dog or cat whose joints are different, teeth and organs are aging, and so on. If you want your pet to live the longest and healthiest life ever, you must take those changing needs into account. That's where Sheehy Animal Hospital comes in.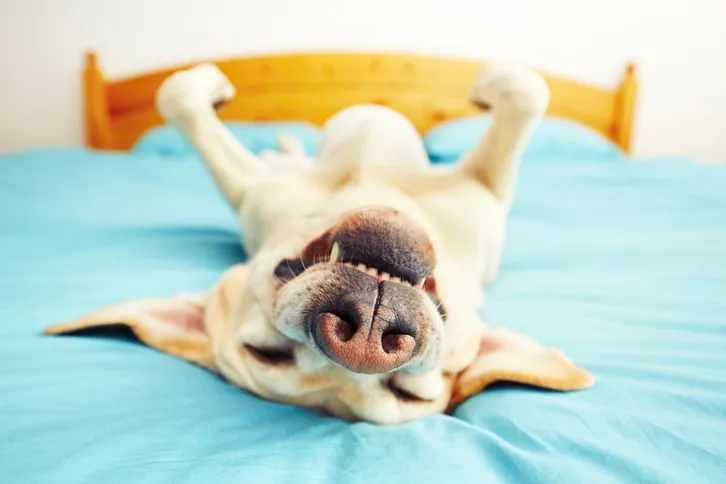 Why Senior Pet Care at Our Livonia Animal Hospital?
The main advantage here at our Livonia animal hospital is expertise. We are well versed in all aspects of senior pet care and can help you determine exactly what approach to pet care will best extend your pet's life and make both of you happiest for as long as possible.
For instance, we always take your pet's medical history into account in order to make sure that anything we prescribe aligns with your pet's history. Additionally, our Livonia animal hospital conducts thorough and regular examinations to ensure that there are no changes that need to be made to your senior pet care plan. That way, we're always up to date on what your pet needs, and can make the best possible decisions for their health.
How Can a Livonia Veterinarian Help You with Caring for Senior Pets?
Good question. Caring for senior pets isn't always intuitive, but it is a lot like caring for senior humans. Our Livonia veterinarian will always take previous problems or conditions into account, provide the right lifestyle advice – including diet, exercise and medications – and do our best to ensure your pet is living in ways that maximize their health long-term.
At our Livonia veterinarian office, you can also count on us to provide regular exams catered toward caring for senior pets, including common problems experienced by animals later in life and the best dental care and surgical options, if necessary.
Steps toward Senior Pet Wellness
If you're concerned about making senior pet wellness a priority for the sake of your furry companion, let us know. We would love to help you create a fully customized senior pet wellness plan that will keep your beloved animal fit and healthy for the rest of their long life.
Your Expert Pet Care Provider and Veterinarian in Livonia
Are you looking for excellent pet care from a professional veterinarian in Livonia? Look no further. Sheehy Animal Hospital would love to fill the role of your trusted veterinarian in Livonia, serving the areas of Livonia, Southfield, Farmington Hills, Canton, Westland and Dearborn, MI. We are a full service animal hospital with a people- and pet-first approach, and provide routine medical, surgical and dental care as well as addressing any emergencies that might crop up.
Our pet care services include care of exotic pets, an online pharmacy, surgical and therapy laser treatment, microchipping, vaccinations, pet boarding, internal medicine and more. Call (248) 615-7670 today to learn more about how we can help you extend your senior pet's life and contribute to their overall wellness.