In-House Diagnostics From Our Livonia Veterinarian
At Sheehy Animal Hospital, our Livonia veterinarian specializes in providing in-house diagnostics and internal medicine for pets. Typically diagnostic services are required when a pet's illness or injury isn't able to be officially diagnosed through a physical examination alone. These diagnostics, in addition to our range of other veterinary services offered, make us your one-stop shop for your pet's health and wellness needs in Livonia and the surrounding areas of Farmington Hills, Canton, Southfield, Westland, and Dearborn.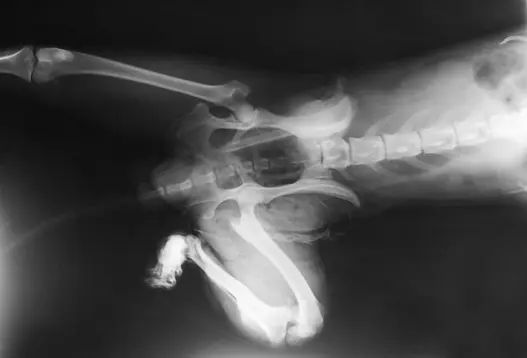 Diagnostic Services Offered By Our Livonia Animal Hospital
Depending on your pet's symptoms, there are a number of different diagnostic services that we may recommend at our Livonia animal hospital. X-rays are among the most common diagnostics we provide in our office, and our advanced radiology services allow us to capture and view a crystal clear image of your pet's internal structures. Generally, X-rays are recommended when your pet is believed to be suffering from an orthopedic injury or condition, such as a broken bone or a fracture. And because we use digital radiography for our X-rays, we're able to view them immediately. This means a faster diagnosis and, in turn, faster treatment and pet care for your pet's symptoms.
In addition to X-rays, our animal hospital in Livonia is also able to provide on-site ultrasound services. These are generally recommended in situations where a two-dimensional X-ray alone doesn't provide a clear enough picture for a confident diagnosis. Specifically, an ultrasound allows us to see a real-time, three-dimensional image of your pet's internal organs. This makes it easier to diagnose pregnancies in female pets, as well as tumors, masses, and other potential health problems that may not have been caught on X-ray.
Other in-house diagnostics we're able to provide include:
Mass removal and biopsy
Diagnostic blood work
Stool sample testing
Benefits of In-House Diagnostics
While many veterinary clinics offer diagnostic services, very few of them are able to conduct all of these services in-house. Instead, they must send away samples for testing at a third-party laboratory. With in-house diagnostics from our animal hospital in Livonia, your pet's samples (if applicable) never have to leave our clinic; instead, we're able to conduct any necessary testing right here. This also reduces the amount of time you need to wait to get your pet's results back, which could mean more prompt treatment for any medical conditions or illnesses from which your pet may be suffering. We understand that waiting for the results of your pet's tests can be stressful, which is why cutting down on that "waiting period" with in-house diagnostics is so important.
Request an Appointment With Our Veterinarian in Livonia Today
If your pet is in need of diagnostic or internal medicine services, be sure to schedule an appointment with our veterinarian in Livonia today. You can reach Sheehy Animal Hospital at (248) 615-7670 to set up a free pet care consultation for new patients today. We look forward to caring for your pet!