Proper Pet Nutrition with our Livonia Veterinarian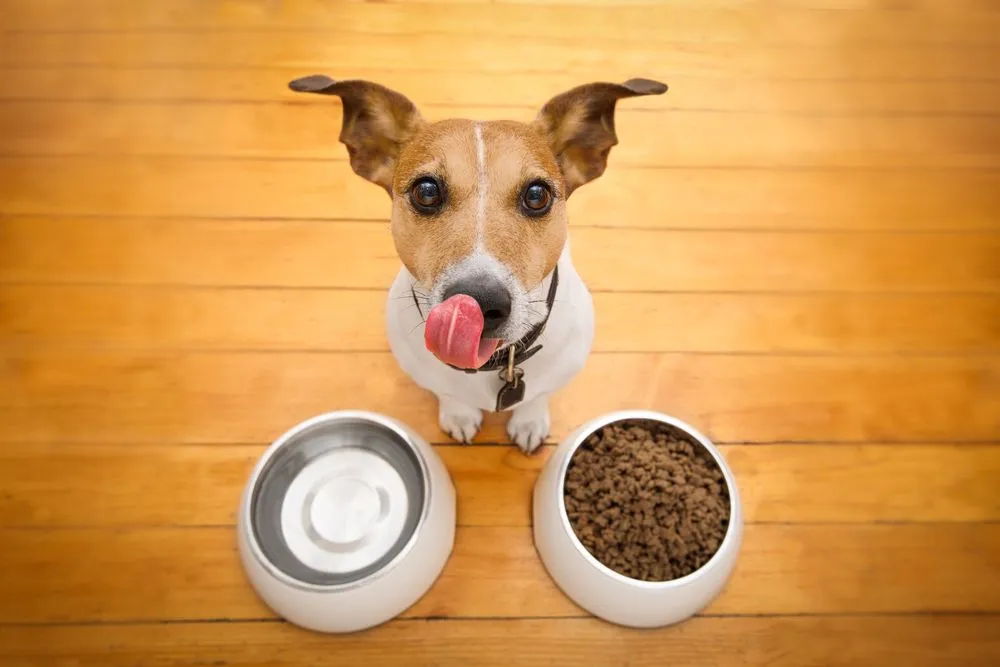 Just as with people, nutrition plays a huge role in pet health. Eating poorly can cause systemic problems and lead to all kinds of issues down the road. Unfortunately, many pets are not getting the nutrition that they need because they are eating poor-quality food, the wrong food, or too much of it.
Basic Canine and Feline Nutrition
Dogs are considered omnivores, but they are still built to get the majority of their nutrition from animal protein sources. While some dogs have problems with high fat content, many dogs do very well on a high-protein, high-fat diet that mimics their natural diet more closely. Grains and other carbohydrate sources are not bad for dogs, but they should be limited.
Cats are obligate carnivores. This means that they cannot get the nutrition that they need without eating meat. In the wild, cats eat very few carbohydrates. The vast majority of their diet is made up of protein and fat from meat. This means that cats often do well on a very high-meat diet.
Different Life Stages
Puppies and kittens have different nutritional needs than adults, such as needing more calories per pound. Large breed puppies may benefit from a diet that limits certain nutrients in order to prevent growth from occurring too rapidly. Senior pets may also require a different diet, such as one with fewer calories to compensate for reduced activity.
Nutrition and Health Concerns
Because nutrition affects the whole body, most pet health concerns are affected by it in one way or another. However, several health concerns are tied directly to diet, including obesity, diabetes, and allergies. More than a quarter of U.S. pets are overweight, but many owners either do not recognize this or do not know what to do about it.
Obesity requires reducing calories, but not just by cutting portion sizes. Cutting portion sizes to cut calories may mean that your pet is not getting enough of the vital nutrients in the food. Diet food that is designed to have more vitamins and minerals per calorie is a better option. Just be careful to get advice from your veterinarian about diet food, because some of them are mostly carbs and fiber. A good diet food still has a significant amount of protein in it.
How Our Veterinarian Can Help You Choose the Right Food
There are many, many dog and cat foods on the market today, so choosing one is often an overwhelming proposition. However, there is no 'one-size-fits-all' when it comes to pet diets. Your pet is an individual with unique needs, and our veterinarian can help you choose the right food for your particular pet.
Contact Us Today
If you have any questions about animal nutrition, call us today at Sheehy Animal Hospital in Livonia. We are a full-service animal hospital that can help your Livonia pet live a healthy and well-fed life. To make an appointment, call us at (248) 615-7670.
New clients receive $20 off of their pet's first exam!